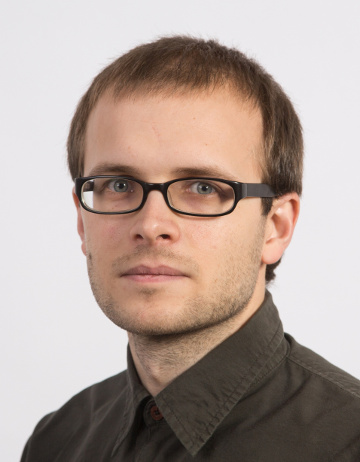 Dr.-Ing. Stefan Borgwardt
Office:
Andreas-Pfitzmann-Bau (APB),
Room 3024
Nöthnitzer Str. 46
01187 Dresden
Phone: +49 (351) 463 - 39 209
Email:

GPG public key:
0x8E40E391
ORCiD:
orcid.org/0000-0003-0924-8478
I am currently working as a research and teaching associate at the Chair of Automata Theory of Prof. Franz Baader at TU Dresden.
Projects
I am a principal investigator in the CRC/Transregio 248 Foundations of Perspicuous Software Systems, in the projects A3 (Description Logic Explications, led by Franz Baader) and E2 (Safe Handover in Mixed-Initiative Control, led by Antonio Krüger). Our local research team consists of Alisa Kovtunova, Christian Al-rabbaa, and Patrick Koopmann.
I am collaborating with Walter Forkel in the joint ANR-DFG project Generating and Answering Ontological Queries over Semi-structured Medical Data (GoAsq), led by Franz Baader, Yue Ma at LRI, University Paris Sud, and Brigitte Grau at LIMSI, University Paris Sud.
Teaching
Winter Semester 2019/20
Summer Semester 2019
Winter Semester 2018/19
Summer Semester 2018
Winter Semester 2017/18
Research Interests
Formal properties of logical formalisms
Query answering using description logics
Metric temporal logics
Weighted logics (fuzzy, possibilistic, probabilistic)
Reasoning with numerical domains
Awards
Other Activities
Member of the Steering Committee of the International Workshop on Description Logics (DL), 2017–2020
PC co-chair of the 33rd International Workshop on Description Logics (DL 2020) in Rhodes, Greece
Local organizer of a colloquium on the occasion of Franz Baader's 60th birthday, 2019 at TU Dresden
Member of the Organization Committee of the HQA Workshop 2018 and 2019
Senior PC member of IJCAI 2020, ECAI 2020, AAAI 2020
PC member of IJCAI 2019, DL 2019, KR 2018, IJCAI 2018, DL 2018, AAAI 2018, IJCAI 2017, DL 2017, ESWC 2017, IJCAI 2016, DL 2016, IJCAI 2015, DL 2015
Reviewer for Artificial Intelligence, Journal of the ACM, Journal of Artificial Intelligence Research, Journal of Web Semantics, Semantic Web, Theoretical Computer Science, Logic Journal of the IGPL, International Journal of Approximate Reasoning, Fuzzy Sets and Systems, Annals of Mathematics and Artificial Intelligence, Künstliche Intelligenz, The Computer Journal, IEEE Transactions on Fuzzy Systems, and others
Talks
Publications